Dentist North Lakes – Kallangur Dental Surgery brings lot of information available for local community looking for Dentist North Lakes, Griffin, Murrumba downs, Redcliffe, Margate.
Dental Clinics North Lakes-Kallangur:
We at Kallangur Dental Surgery  are here to help local community of north Brisbane who needs dentist north lakes, dental clinics North Lakes, Kallangur, Redcliffe, Bray park, Strathpine, Deception bay and nearby suburbs.
Keep looking at this space for valuable dental care, educational and informational content for dental clinics.
http://www.deardoctor.com/dentistry/blog/
Is Chipping a Tooth Really that Big of a Deal?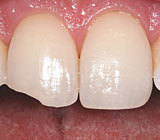 Dentists are frequently asked questions about chipping a tooth—"Is it that big a deal? Doesn't it depend on how big the chip is? I mean if it is just a little chip, it can't be that bad…can it?" The answers to these questions are variations of the same theme. Yes, chipping a tooth means you have lost valuable tooth structure and potentially laid the foundation for additional chips and cracks. Or you may need a root canal if the chip is close to the pulp containing the nerve and it doesn't heal properly from the trauma.As for repairing a chipped tooth, your dentist can usually fix minor chips with modern bonding techniques using tooth-colored filling materials. For larger chips that involve more tooth structure, your dentist may suggest a crown (cap) or a veneer. The most important thing to remember is that if you chip a tooth, you need to see a dental professional for a proper evaluation and treatment remedyLearn more about 
Repairing Chipped Teeth
– See more at: http://www.deardoctor.com/dentistry/blog/chipping-a-tooth#sthash.6eSYdn4U.dpuf
Contact Us